Skip to Main Content
It looks like you're using Internet Explorer 11 or older. This website works best with modern browsers such as the latest versions of Chrome, Firefox, Safari, and Edge. If you continue with this browser, you may see unexpected results.
Research Poster Design slides
This slideshow shares good practices to follow in designing research posters.
Findings-Focused Design
Alternative research poster design schemas are making inroads into conferences. The #betterposter theme, by Mike Morrison, emphasizes very large findings and significantly reduced text and data. Remember that your poster is not a full paper -- it's a summary meant to foster conversation.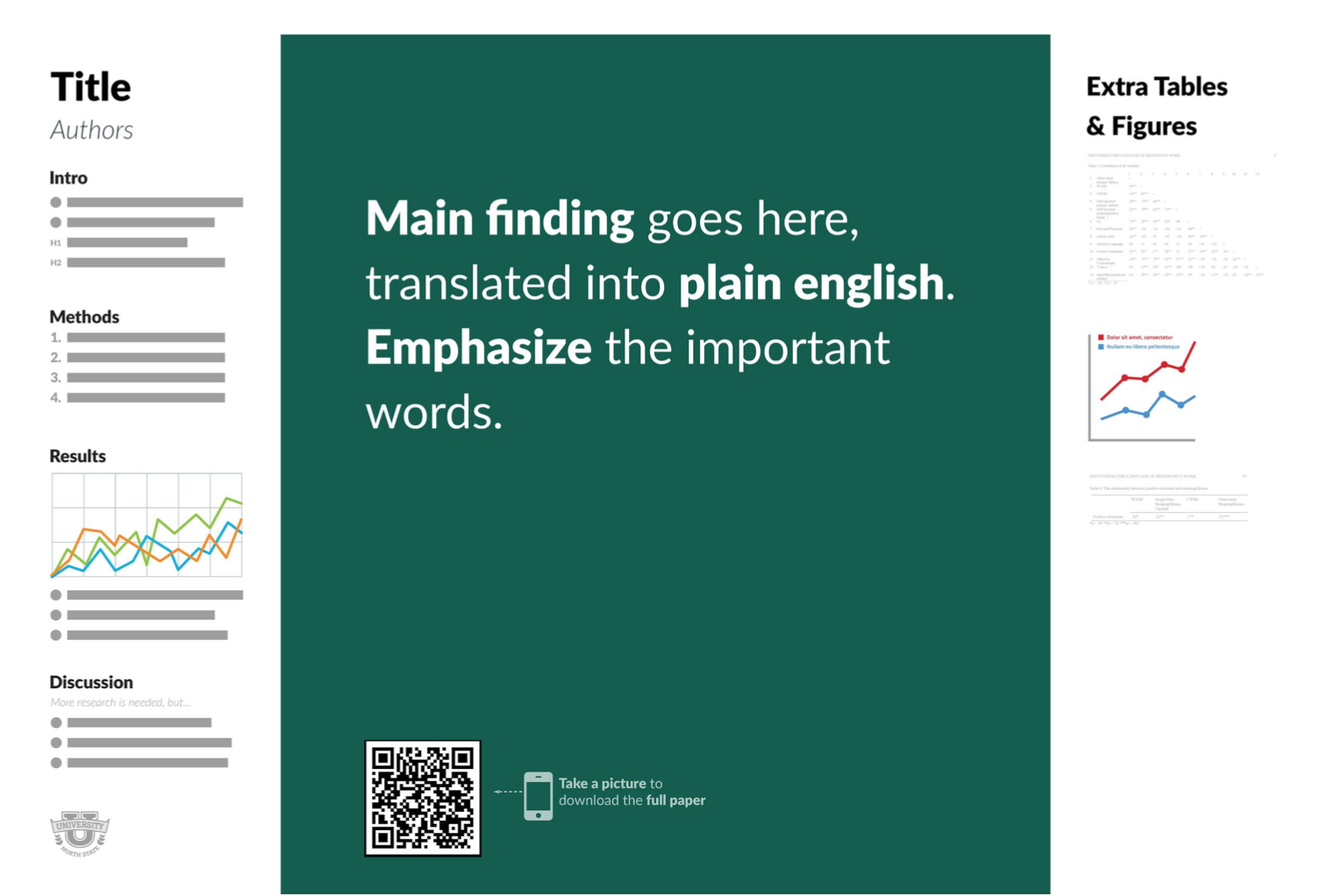 Criticisms of the #betterposter theme have been posed -- does it go too far?
Librarians
St. John Fisher College Librarians